Knowledge Base Help Center
Rocketship/Autotask session is terminated
You may encounter at times an error message that pops up whenever you try to login, click on the Rocketship widget/insights, or by using any of the features that are inside Rocketship.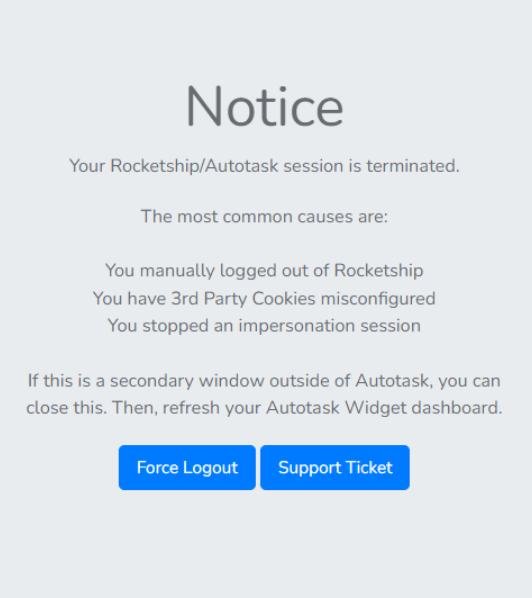 This may be due to a number of reasons, including the browser you're using. If you're using Firefox, please follow this KB article instead. If not, please follow the steps below:
Ensure that your browser is up to date.
Clear your cookies/cache
Restart your browser and try to log back in.
Please note that this a front-end issue and has nothing to do with the Autotask engine/our backend systems. However, if you still encounter issues and are unable to login, please contact us here.