Knowledge Base Help Center
Defining the Escalation Path in Ticket Escalation Rules
Every Ticket Routing Rule has an Escalation Path. The Escalation Path defines the order that Rocketship will escalate a ticket. Let's take an example:
For HelpDesk tickets, you want this order:
IT: Tech 1 Team. This is your Level 1 helpdesk and they get all new tickets.
IT: Tech II Team. This is your Level 2 helpdesk and they only get tickets that Level 1 can't resolve.
IT: Service Manager Team. This is your service manager and she only gets tickets that your Level 2 can't resolve.
In an Ticket Routing Rule:
Click on Edit Ticket Routing Rule in the Escalation Path window
Drag & Drop the teams in the Visual Editor box — this is an ordered list, so you can move them up/down as needed
Click Save Changes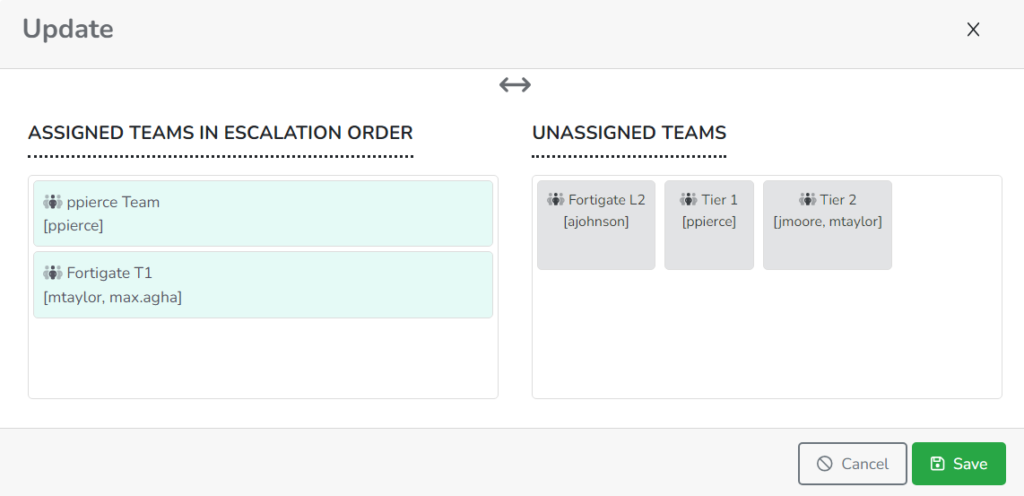 Once done, you'll see the Escalation Path has been updated in the Ticket Routing Rule: